Now that Thanksgiving is over it's officially Holiday Party season. GET EXCITED.
I am a little notorious for waiting until the last minute to get ready for anything (I under estimate the time it's going to take me to get ready EVERY SINGLE TIME) so I've developed this fun little multi-tasking routine that allows me to get everything done in no time while making sure that all my bases are covered. I'm so excited to share it with you today!
First off you need to get your tools and products together so for this look I'm going to be blow drying my hair with the Infiniti Pro by Conair 3Q Styling Tool and then putting in loose, beachy waves (my favorite!) with the Infinity Pro by Conair Secret Curl rollers. I chose these two products for two reasons: The Infiniti Pro by Conair 3Q reduces drying time by up to 70% with lower temperature and faster airflow while the Infinit Pro by Conair Secret Curl rollers heat up INSANELY fast and have a silicone surface which helps leave the hair with an amazing shine. When you're in a rush like I typically am faster is ALWAYS better so obviously these tools are right up my alley.
First I start off by washing my hair and then applying my products; a primer that helps my other products adhere evenly to the hair, a volumizing mousse at the roots, and a smoothing serum on the ends. I also use a heat protectant on dry hair before applying any heat so I'll be using the last product after I blow dry but before I use the rollers.
Yes – I'm without makeup! There is a method to the madness, however, since I don't like to blowdry my hair with a full face on (the hot air + makeup just don't mix) so I'm going to do it later once my hair is dry 🙂
When I'm ready to blow dry I layer my products (primer, volumizing mousse, serum on ends) and then go to town with the 3Q styling tool to dry my hair in no time. This blow dryer uses a lower temperature and faster airflow to dry my hair quicker and with less damage which I love. It also has noise reduction technology that makes it 40% quieter than other dryers… perfect for my tiny apartment and I'm sure my neighbors appreciate it as well!
Not bad for less than 10 minutes start to finish, right? I don't mind my hair when it's blown out but I always feel like I need a bit of body so that's where the Infiniti Pro by Conair Secret Curl rollers come in.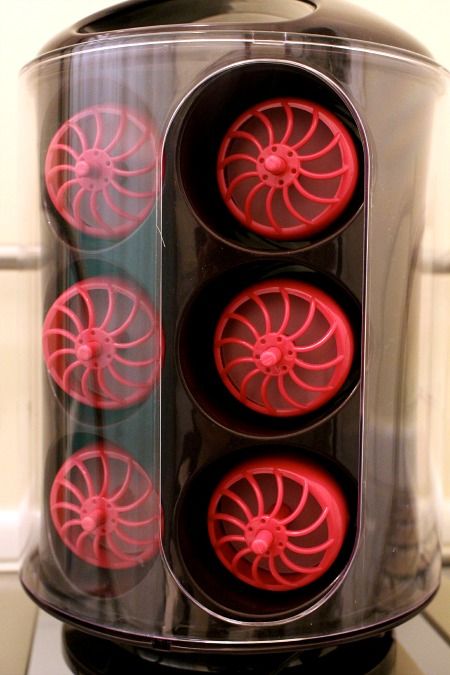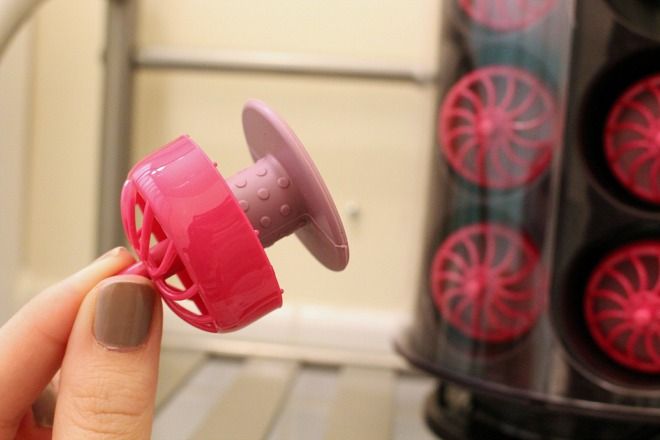 The Conair Secret Curl rollers come in two sizes: 3/4″ and 1″ and the entire set only takes up 8″ on my bathroom counter so you KNOW my tiny little New York City apartment is loving that. Each clipless roller has a silicone surface to help give the hair intense shine and since there are no clips needed they are insanely easy to use. Just take 1″ sections (I did take a few that were bigger to give more of a wave to my hair), wrap it around each silicone portion of the roller, and then press the silicone back into the pink housing. Each roller is self attaching so you don't have to worry about bend marks, losing the clips, etc.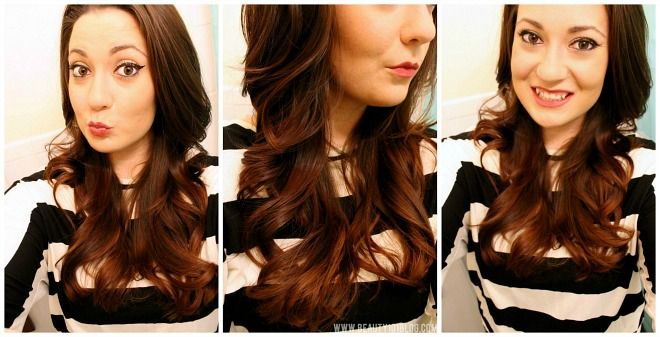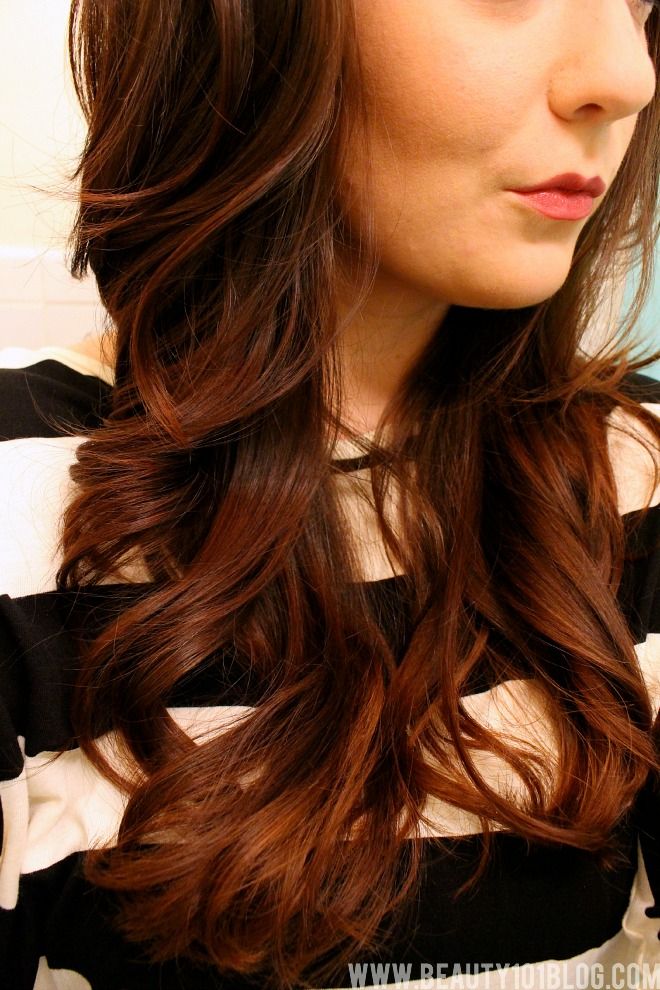 Ta-da! That's it! While the rollers are setting I apply my makeup (takes about 15 minutes total) and then I take my hair down, shake it out with my fingers, and I'm on my way! By doing my routine this way I can multi-task and get everything done much quicker which means that when I wait until the last minute to get ready for this year's holiday parties I won't be scrambling like I usually am. Love that!
If you're feeling lucky head on over to the Conair Beauty Facebook Page and enter their Conair Holiday Wish List Giveaway! Now through December 12, 2014 you can enter by creating your custom Conair product wish-list and sharing it with your friends/family. Five winners will then be chosen to receive their custom wish list. Check out the official Conair Beauty facebook page for more details.
The Infiniti Pro by Conair 3Q Styling Tool retails for $139.99 and the Infiniti Pro by Conair Secret Curl retails for $68.99. Both can be found at the majority of mass retail and drug stores nationwide but make sure to check this site for specific locations near you.
How do you like to get ready for Holiday Parties? Are you like me and find yourself waiting until the last minute? Do you multi-task? Comment below and let me know!
Until next time 🙂
——-
Visit www.conair.com and get free shipping on orders all orders $50 or higher this holiday season (until December 25) when you use promo code CONHOLIDAY14
This is a product-provided, sponsored conversation that contains affiliate links. I received the Infiniti Pro by Conair Secret Curl and the Infiniti Pro by Conair 3Q Styling Tool for my own personal use. All opinions, text and experiences are my own.